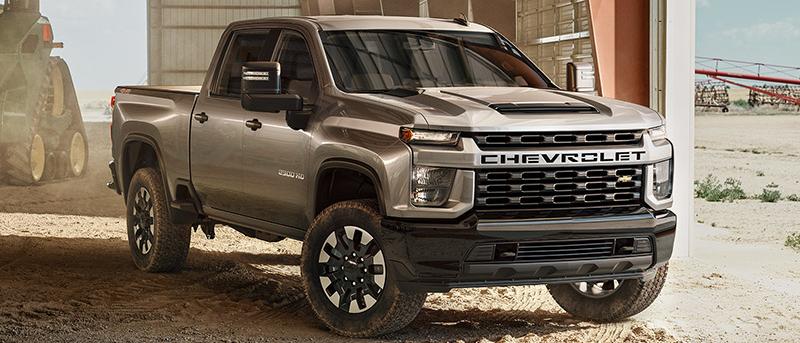 It's hard enough to decide what car, truck or SUV you should drive, but it can be just as difficult to decide whether buying or leasing your next vehicle is the right choice for you. There are many benefits to buying one and leasing one. Upstate Chevrolet is here to help you make that decision by showing you all the benefits of both options. As your car dealership serving Attica, Batavia and Le Roy, we want to make sure you get the right car and choose the right purchasing option. Let's explore the benefits of buying and leasing a car.
BENEFITS OF BUYING OR LEASING
Buying
After auto loans are paid off, you can sell or trade the vehicle whenever you want
Will cost you less money than leasing over time.
You can customize the vehicle with parts and accessories. Sound system, performance modifications, unique body paint etc.
There are no mileage limits. You can drive your car as much as you want
Leasing
Usually, has lower down payment and monthly payments than buying.
Drive a new car every 2 to 3 years. You'll drive the latest and greatest every time you lease a new vehicle.
Repairs covered by new car warranty because most warranty programs last more than 2 years.
No need to go through the hassle of selling your car.
Buying
Usually has higher monthly payments until the auto loan is paid off.
Warranty programs will eventually expire.
Leasing
There is a mileage limit.
You will eventually pay more than buying a car because you'll always have a monthly car payment.
Because you don't own the vehicle, you can customize the vehicle.
SEARCH FOR NEW CHEVY CAR, TRUCKS AND SUVS WITH US TODAY!
Check out our inventory of Chevy Trucks, Chevy SUVs and Chevy Cars for sale and make sure you take advantage of our New Chevy Specials and Chevy Lease Deals to get the best price.
If you have any question about buying or leasing a vehicle, please contact us online or give us a call at (877) 463-0897. We're always happy to help.
Hours
Monday

9:00 am - 8:00 pm

Tuesday

9:00 am - 8:00 pm

Wednesday

9:00 am - 8:00 pm

Thursday

9:00 am - 8:00 pm

Friday

9:00 am - 5:00 pm

Saturday

9:00 am - 4:00 pm

Sunday

Closed